REGIONAL AND DISTRICT EVENTS
ENCOUNTER 2021
SAVE THE NEW DATE!

In light of the pandemic and the many unknowns regarding this coming spring, the District Executive Committee voted to change the dates for ENCOUNTER DISTRICT CONFERENCE in 2021.
ENCOUNTER DISTRICT CONFERENCE will now be held MONDAY, OCTOBER 18th thru WEDNESDAY, OCTOBER 20th @ The Bridge Church in Santa Rosa, CA. Plan to arrive by dinner time on October 18th with the conference concluding after the evening service on October 20th. Many more details will follow in the late spring! Please keep our time together in prayer.
NATIONAL COUNCIL 2021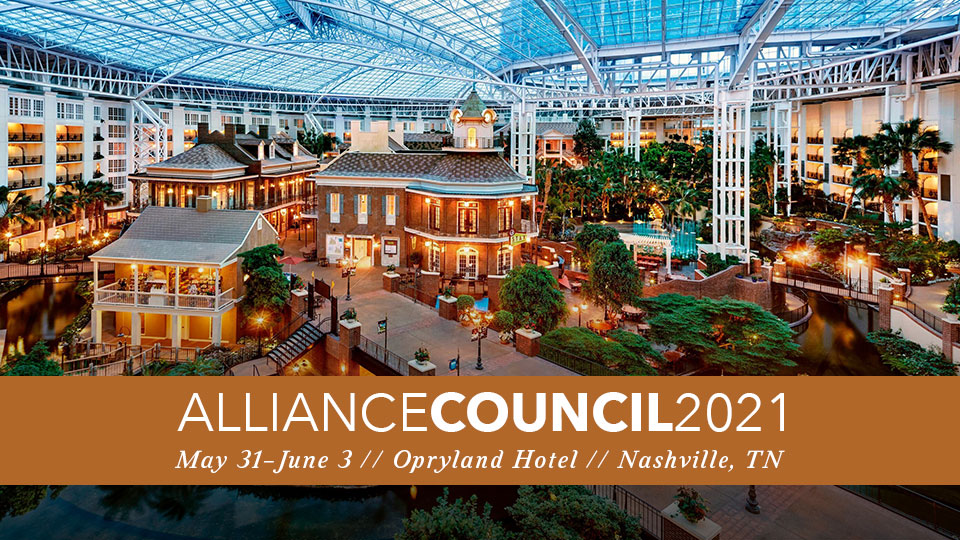 ALLIANCE COUNCIL – May 31 – June 3
Alliance Council 2021 in Nashville: An in-person event is still being planned, however this year for the first time, a full Council experience is available online. You will be able to vote, listen to debates, watch the services, etc.
Registration for both in-person and online is the same price. The in-person experience will be valuable but look different from the past. The Council will be shorter, there will not be things like displays or gathering meals, however with social distancing and masks, the experience should still be valuable.
OUR ADDRESS
715 Lincoln Ave.
Woodland, CA 95695